The And Hotel Old Town
Turkey's 'Safe Tourism Certification Program' defines and advises an extensive series of measures to be taken with regards to transportation and accommodation of all Turkish citizens and international visitors who will spend their holidays in Turkey as well as the well-being and health conditions of passengers/guests and of employees working at touristic facilities.

Institutions that have been authorized to inspect accommodation facilities, food &beverage facilities, culture, art and congress facilities, theme parks and sea toruism facilities based on international standards have been determined after conferring with NGOs such as TUROB, TUROFED and TURYID. The qualifications and competencies of these institutions have also been approved by Turkish Accreditation Agency.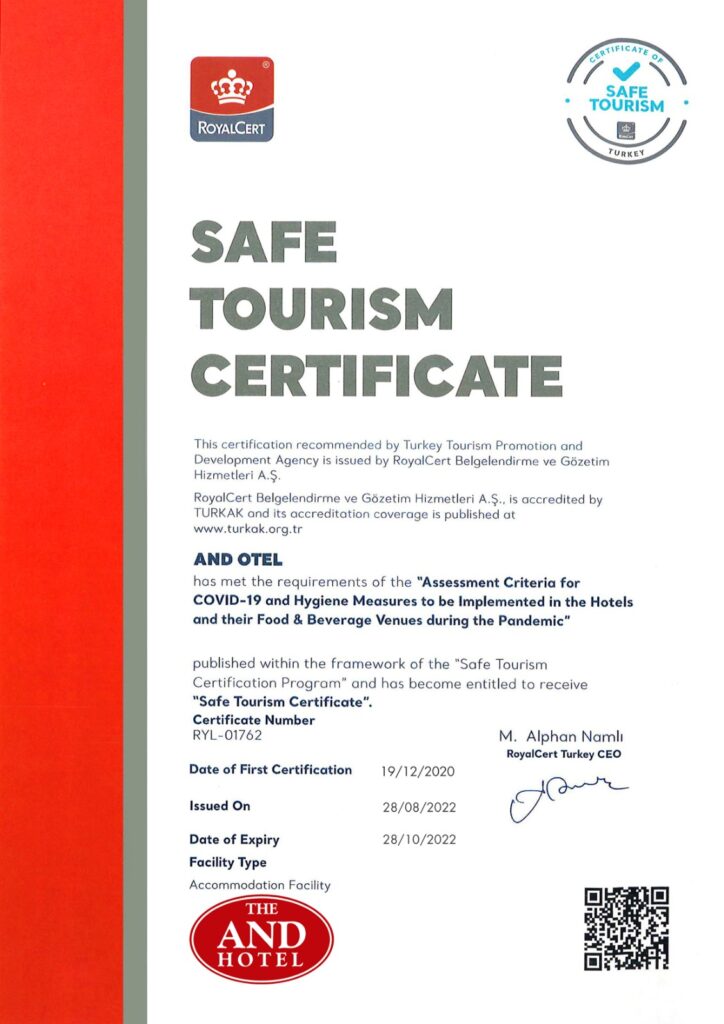 Great panoramic views and great breakfast !
Excellent emplacement et personnel tres gentil
"I enjoyed my stay at this property. The staff very extremely helpful and friendly. I missed my flight and was in a lot of agony but the staff helped me whatever they could do to make my stay as pleasurable as possible.Vey goof view from the restaurant."